EQUIPMENT FINANCE & TRUCK FINANCE

Our 100% approval rate* is why more and more small to medium business are engaging The Finance Group to get pre-assessed, obtain advice and lodging of finance applications for funding approval for business assets, including;
1) Truck and Trailer aquisition, balloon/residual payments or sale and rent/lease back
2) Construction Equipment

3) Materials Handling
4) All other commercial equipment
5) Yellow Goods
6) Travel Towers and Mobile Cranes
7) Chippers
8) Other commercial / Industrial items
9) Commercial Utes, Van's, Cars
The items we fund can be Old or New.
It can be for a purchase or sale and rent/lease back.
Private Sales or Dealer Sales are acceptable
Since 2009, we have built strong relationships with both bank, non bank and private funding sources that has enabled us to have a wider range of solutions available to our clients than your average broker.
Call 1800 88 LOAN anytime of day or evening, 7 Days per week or complete a
quick enquiry form
Our staff are from as East as Bondi NSW and as far west as Geralton WA, providing phone and email response across the country from 7am to midnight in any state of Australia.
Industries like Road Transport, Construction, Forestry and Mining, Farming Plant, equipment and vehicles are our core focus, however we also have funders who specifically favour Medical (Doctors, Dentist, Vets) and Retail Pharmacy sector.
We take the time to understand your financial situation and based on what you give us to work with, it's our challenge to find an appropriate lending solution to best meet your objectives.
Pick up the phone and have a confidential and open discussion on what your goals and challenges are, leave the hard work to us, while you get on with what you do best, running your business.
1800 88 LOAN or 1800 88 5626
*100% approval rate is for clients undertaking our Detailed Pre-assessment program where potential issues for decline are discovered and resolved prior to them becoming an issue.
What we consider for loan assessment:
Based on following variables, help us to determine which lender will say YES to the deal and what terms they will lend to you.
1. Level of credit impairment
2. Age of the vehicle or equipment
3. Property ownership and Equity
4. Available Deposit
5. Length of time operating the business
6. Available financial with adequate income to service the new loan
7. Average saving pattern on trading account or cash flow statements
8. Main business activities and QTY of existing clients with regular revenue.

9. Business plan and projected cash flow.
Regardless of the above, we have many clients who have bad credit, no financials, seeking to purchase trucks over 15 years old, starting out new in business and we still manage to come up with solutions for them.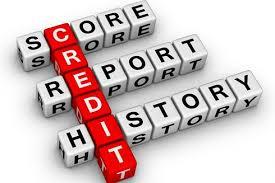 Veda Credit Check
We undertake a Veda Commercial and Consumer credit check and verify certain information or enquiries with you over the phone to clarify your situation. We also advise you of any issues that we observe and make suggestions on simple things you may be able to do to improve your credit history prior to application.

Priority - Detailed Pre-assessment 
We have a 100% approval rate and 1 time lodgement for clients who undertake our detailed Pre-assessment and scenario service prior to formal application. This service includes covering the costs of all the required searches, including Veda Credit Checks, Title Searches, PPSR checks and Company searches, so if you have any credit issues that may affect the lender we recommend, you will know upfront, so we can ensure the loan is submitted first time to a lender that matches your credit and financial situation. Once this service is completed and we recommend a product and give you a quote, there is no further cost from us to prepare and lodge your application.